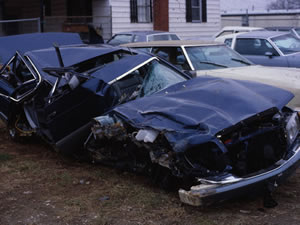 You can survive a crash like this.
One of the survival stories of the hundreds of thousands that have heard this story...
When the producer of this presentation married in 1983 his new bride said on the way to the reception, "You better make me happy!" I replied, "You better put on your seatbelt!"

A year later his wife and their new born son both survived a bad accident without injury. Without the seatbelts and child restraints, both would have died.