< Back | Safety Page | Next >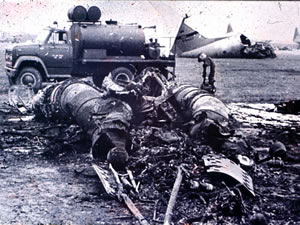 The two men in the A-6, one of them, Fred M. Cone, an instructor at Embry-Riddle Aeronautical University in Prescott, AZ, wound up hanging upside down burning in this wreckage. Among other things, they attributed their survival to the fact they had on the Nomex gear. They would not fly as far back as 1966 without Nomex.
Do you know a similar case? Click here.